Web security has become more meaningful than ever. The technological advancement also brings several efforts to break into online defenses. In order to prevent this from happening to your website, you need a web designer with updated knowledge of web security and technical know-how. Having site security in mind right from the beginning of website design and development can minimize the risks of cyberattacks in the future.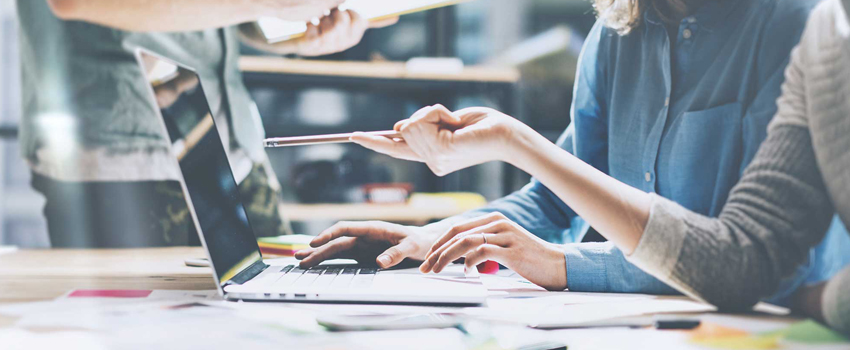 A professional web designer not only ensures that your website is functional and visual appealing but also helps make your site secure from any technical threat. So, you must choose a professional, experienced and reliable web designer who can make sure that your website is primed for conversion and sales, and it is protected. Here are some benefits of choosing a reliable website designer.
Prevent Future Problems
The cyber threats can make your operations down for a long time, or they can harm because your site holds valuable assets and data. At that time, rehabilitation of your website will be important to you. An experienced web designer knows how to manage a rehab plan that takes a great deal of time. Thus, working with the right web designer can turn out to be beneficial in getting needed defense schemes right at the initial phase of development.
Remember, a secure website can increase your efficiency while running your business website. Threat prevention plays a significant role in your website, and a professional website never leaves blunders in designs like disregarding data validation.
Threat Prevention
Several un-suspicious websites are found to conceal behaviors of malware to gather the data, including emails and more. Apart from stealing the valuable assets on your website, they can also affect the performance of your site. No website can be hack-proof entirely, so it needs to be updated on time. Even if you develop a website on WordPress, you need to update its theme, plugs and other possible access points to prevent cyber threats. At this point, a professional website designer takes this as their responsibility.
Technically Secure Website
The web designer having cybersecurity knowledge knows how to secure your website technically. With standard cyber defense protocols information, professional designers can customize the code to apply the advanced security options. In addition to this, they stay updated with the modern forms of attacks, website vulnerability, defense strategies and more.
Balance Website Design, UX & Security
Design, user experience and security are equally important for your website to make it successful in the online market. Prioritizing any one of them can be difficult because 80 % of users leave the site due to poor functionality. On the other hand, 17% of people would leave if they are not confident about sharing their credit card details with your site. Working with the right web designer can ensure you have a balance in all the required elements in your site.
Now, if you are looking for a professional and reliable web designer in Mississauga, your search ends here with us. At CitrusStudio, our team of professional WordPress web designers who have worked with clients ranging from small startups to well-established businesses. We aim to provide you with a secure and feature-rich website that helps in growing your business and prevent the technical threat. Call Citrus Studio experts to discuss your requirements and get a custom website in the least time.