Work With The Finest Mobile Applications Developer In Mississauga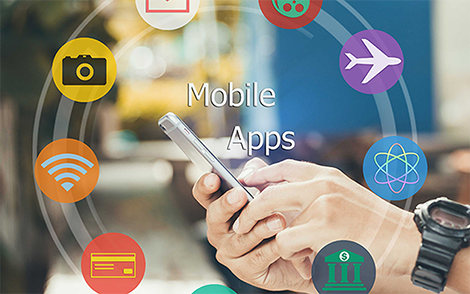 CitrusStudio is the leading mobile apps development company in Mississauga. Our team makes and transforms everything from business, entertainment, productivity, games, services apps and much more.
Mobile apps have grown from simple games to strategic marketing weapons. No wonder more and more brands now realize the power of mobile applications. With smartphones sales soaring, this trend will only amplify. If you think a mobile app will be a useful tool in building your business's online foundation, talk to our iOS and Android apps developers today. There are several app building websites out there, but majority of them don't offer the custom coding ability our company offers.
Let your customers search your services, shop for products, contribute to your website's forums and achieve more through a dedicated mobile app.
Android Or IOS – We Help You Make The Decision!
Are you stuck in a dilemma between Android and iOS? CitrusStudio professionals help you get out of the quagmire and avert the situation. We understand mobile operating systems like the back of our hands. From saving costs to performance figures, we help you make the right decision. Whether its Gingerbread or Marshmallow, we've done it all, that's why cross platform mobile web app development is our specialty.
Let us know what you're looking to do, and we'll help you out!
Let Smartphones Bring Your Customers Closer! Discuss Your Mobile App Idea Today!
Experienced mobile app developers
Comprehensive mobile frameworks
Marketing strategy integrated into apps
Business, and entertainment productivity
Cost effective and timely delivery
Local Mississauga support & maintenance
Android App Development
Android OS from Google rules the mobile world – it's the highest selling OS globally. When you want to make maximum impact, choose our Android application design solutions for high performance apps. Our mobile app development Mississauga team focuses on functionality, features, aesthetics and performance. These apps aid in revenue, attract more customers, engage your visitors and boost sales. Even the best mobile application development companies often tend to ignore these fundamentals.
Speak To Our Team Of Android App Developers To Create The Perfect Business App For You!
IOS App Development
Smooth engaging iOS applications are a hallmark of our Apple apps developers. Our deep knowledge of native mobile development ensures your app does not crash, performs effortlessly and supports all iOS devices. We use the best app creation tools and features in Apple devices for improved functionality that users will simply love. Our apps support professional enterprise grade UX/UI.
Work With Finest Mobile Applications Developers In Mississauga
Your search for mobile app design agency ends here. Smartphone apps help your customers use your services on the go. It lets you be competitive and maintain the edge over competition. We don't just know how to build a phone app, rather we also know how to promote it right!
Finding the right app developer in Mississauga can be difficult. Developer for both Android and iOS are in short supply. The challenge of finding local business can further complicate the matters. As a local company Mississauga mobile app development, we thought of providing a local solution to this problem. Our developers are trained, experienced, creative and, most importantly, local experts who are passionate about their work!