Inefficient Google Adwords Campaign Hampering Your Business Prospects?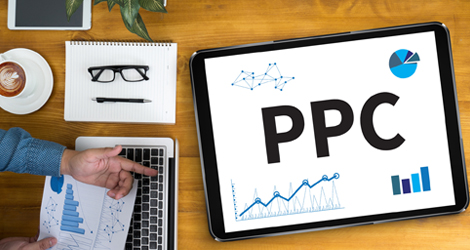 A well managed pay per click campaign can bring a world of change to your business. Sales can be improved significantly with paid campaigns that focus on the right market with the right impact. When you work with us at CitrusStudio, we give you a Google adwords Mississauga paid advertising strategy that works to attract your target market.
Is PPC Worth It?
Paid search campaigns are known to deliver faster results , while attracting more targeted customers. Unlike search engine optimization, a paid campaign only targets the required market of customers which are interested in your line of products and services. Naturally, the conversion rate is high and services deliver high value for money.
PPC is currently the fastest way to attract customers. PPC services help a new business make a firm footing on the digital scale. They have an edge over the organic marketing in terms of sheer visibility and quick attraction potential.
The CitrusStudio Difference
Being unique comes naturally to us! Our PPC agency in Mississauga manages, optimizes and runs full-fledged PPC campaigns for a wide range of businesses. Here's what makes us unique:
Dedicated campaign manager
Analytics and call tracking support
Daily consultation with results
100% transparent ROI reporting
How We Accomplish PPC Marketing Campaigns
Making PPC a success is an art that belongs to the experts. This advertising involves putting your ad at the top of search results for a set of keywords. This can increase the response of customers to your website and hence drive sales.
CitrusStudio has been in the PPC business for several years now. We excel in creating custom campaigns that improve brand awareness and increase the ROI. When a campaign targets only a niche group of people, the conversion rates are naturally going to be higher. This means only one thing – more sales!
Keyword Research
Keyword research is at the heart of every PPC campaign. The real challenge for every campaign manager is to find and implement the right keywords. Both positive and negative keywords have to be considered along with the geographic concerns. Our Google Certified PPC professionals craft unique campaigns for every client.
Landing Page Development
Landing page is where visitors land once they click on the PPC ad. This is where campaigns can make or break. Landing pages have to have the right blend of attraction elements that portray your business or services. Latest programming skills, user-friendly design and amazing graphics all come together to create the right landing page.
Bid Management
Going overboard with budget will only make matters worse in the long run. Making marketing work within budget is best left to experts. We know how to make small campaigns a success with even smaller budgets. Our marketing team formulates strategies with budget allocation to each and every element.