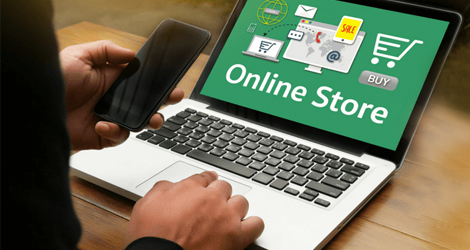 Shopify is one of the most popular platforms for eCommerce store building, providing effective eCommerce management to create stunning online stores. At Citrus Studio, we provide our clients with Shopify development services that are user-friendly and offer a variety of additional features including payment gateway integration, order management, and product inventory.
Our talented professionals are capable to deliver responsive and sensational development, by paying complete attention right from the beginning till the end of the project. We help you create beautiful and spontaneous web designs, allowing you to manage your products with ease.
Our Shopify Development Services Include
Shopping Cart Migration / Customization
Shopify API &flash Integration
Shopify Website Development
Shopify Maintenance & Support
Shopify responsive theme design
Significant Features Of Shopify Shopping Cart
Control over the HTML and the CSS of the site
Completely customizable templates
Keyword tags can be added
You can monitor the shipping and payment status
Interactive statistics panel
XML Sitemaps that are generated automatically
You can submit products to Google product search comparison in a click
Built on robust open source web application framework: Ruby on Rails
Feature packed Asset System
Automated chargeback option designed for Order Cancellation
Why Hire Shopify Developer From Citrus Studio?
We have a vast experience in Shopify Development
We have launched several Shopify online stores till date
We have a team of dedicated and talented developers, designers and programmers
We offer fully tailored Integration services for custom Shopify development solutions
You can communicate with us via channels like phone, email, Skype, or online chat.
No matter what type of issue you are having, our customer support will assist you happily at any point in time.
Our turnaround time is proven to deliver utmost client satisfaction.
At Citrus Studio, we can integrate Shopify into your website, enabling you to have complete control over the graphical user interface as well as the functional aspects of your website. Call us today to know more about our services.