Mississauga's Leading Website Design & Development Services
We Design Stunning Websites & Attractive Estores – $899
Welcome to CitrusStudio, a website design company in Mississauga that is proudly crafting functional and stunning WordPress websites from scratch. With a majority of brands getting online, we are your one-stop online partner when it comes to navigating the peculiar world of website design and development services. Our specialties lay in digital marketing, WordPress web design, estore development, WooCommerce integration, SEO, and brand reputation management.
We take time to understand your business objectives and construct a strategy to increase your digital marketing returns. With businesses rapidly growing across Mississauga, we have helped our clients achieve a competitive edge with a leading SEO ranking at the top of Google searches.
We Focus On UX & Responsiveness
Don't worry about screen sizes anymore!
Mobiles, tablets, desktops – users may come from anywhere, and it is our duty to ensure they always receive the best user experience. Responsive websites are the gateway to today's online success. The ability to reach your potential customers on just about any device increases your potential clientele. Our web design in Mississauga helps you capitalize on this emerging trend and keep you way ahead of the competition.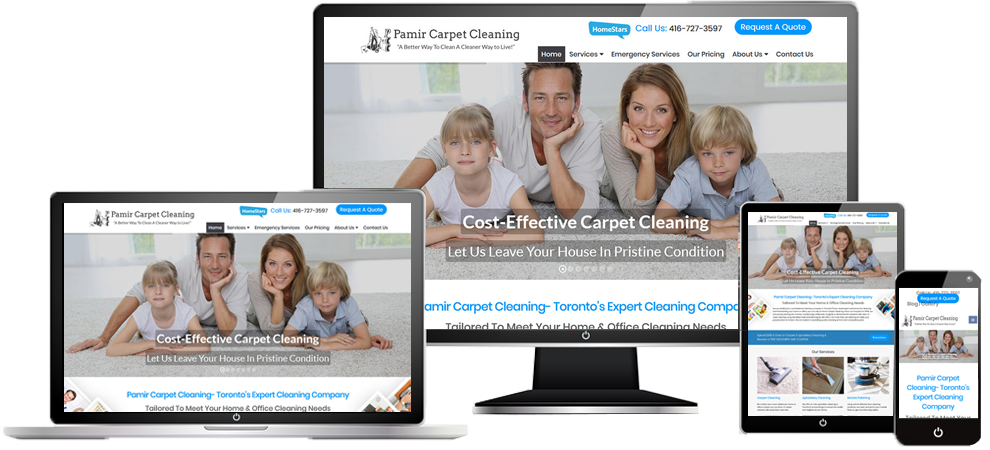 We Love Experimenting On WordPress
Need a WP Website? Don't worry talk to us!
At CitrusStudio, we are passionate WordPress developers! With our years of experience, we have so much WordPress in our blood that we eat, sleep and live WP. From complex customizations to plugins and functions, our team is right at the top of WordPress pyramid. We are always excited to work on a new project that challenges our knowledge and pushes us to learn more. We strive to deliver fully responsive website design and development services in Mississauga.
Proven Track Record With 300+ Websites Live!
Get Your Website Constructed Within 2 Weeks – Discuss TODAY!