Are You Looking For Custom WordPress Website Designers?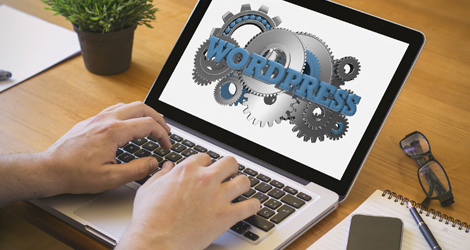 WordPress web design and development is one of our specialities here at CitrusStudio. We are always interested in creating innovative designs loaded with unique features that perform flawlessly. Our WordPress websites are geared towards offering an amazing user experience no matter what the device.
We understand that our clients want to have a strong digital presence. Our custom WordPress developers help them achieve their business goals.
Amazing WordPress Web Designs – Performance & Beauty Redefined
A strikingly beautiful website has no meaning if it does not perform well. The features and graphic elements in the WordPress themes must be well presented by the website to achieve a positive user-friendly experience.
We clearly define the design as well as programming goals well before the project begins. At no stage, even PSD conversion or WooCommerce integration, this coherence between design and performance is compromised.
Our Mississauga WordPress web developers know how to combine technical prowess with artistic ability to create the right web design magic for your business.

Check Out Our Amazing Work Today!
Over the years, we have worked with clients all across Canada ranging from small startups to well established businesses. Our in-house WordPress PHP designers have been instrumental in bringing our client's ideas into reality. Even the best designed WordPress sites often lack in features.
Our Services
WordPress website design
Website Maintenance
Online Shop WordPress
Custom website design
WordPress Plugins
WooCommerce Integration
Landing page design
E-commerce Carts
WordPress Theme Customization
PSD Conversions
Responsive Web Design & Development
And much more…
Why We Excel At Designing A Website In WordPress?
Long term partnership is something our Mississauga WordPress professionals cherish. We know the value behind relationships and are always eager to listen to your feedback.