Google AdWords is an excellent tool for businesses of all sizes to get their products and services in front of potential customers. However, simply creating an AdWords campaign is not enough. To achieve maximum performance and get the most out of your ad spend, it's crucial to optimize your AdWords bids. In this blog, we'll look at some strategies to help you do just that.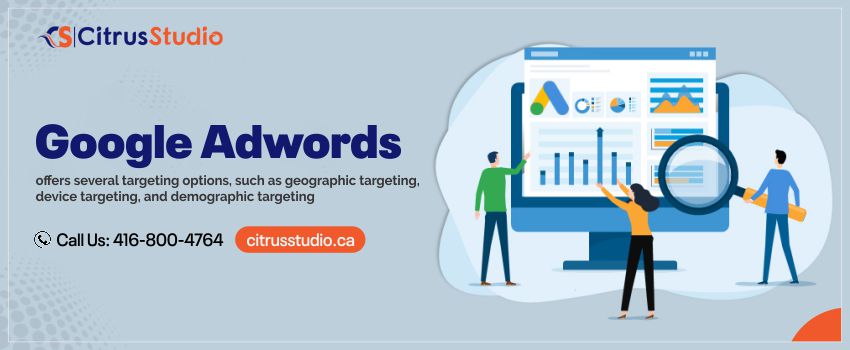 Use Automated Bidding
Automated bidding is a feature that allows Google to automatically adjust your bids based on your campaign's performance. It's a great way to optimize your bids without having to do it manually. You can choose from different automated bidding strategies, such as Maximize Clicks or Target CPA, depending on your goals.
Segment Your Campaigns
Segmenting your campaigns into smaller, more targeted groups can help you optimize your bids. By doing this, you can adjust your bids based on the performance of each group. For example, if you have a campaign targeting different locations, you can adjust your bids based on the performance of each location.
Focus on High-Value Keywords
Not all keywords are equal in terms of value. Some keywords may generate a lot of clicks but may not result in conversions. Focus on keywords that are more likely to convert, and adjust your bids accordingly. You can use tools like the Keyword Planner to find high-value keywords for your campaigns.
Monitor Your Competition
Keep an eye on what your competitors are doing. If they are bidding on the same keywords as you, they could be driving up the cost-per-click. You can use the Auction Insights report in AdWords to see how your performance compares to your competitors and adjust your bids accordingly.
Test Your Bids
Testing your bids is an essential part of optimizing your AdWords campaigns. You can test different bid amounts for different keywords or groups of keywords to see which ones perform better. This allows you to allocate your budget more effectively and get the most out of your ad spend.
Keeping all of this in mind, as you know now optimizing your AdWords bids is a crucial part of achieving maximum performance for your campaigns. By using automated bidding, segmenting your campaigns, focusing on high-value keywords, monitoring your competition, and testing your bids, you can make sure that your ad spend is used effectively and efficiently.