Communication is critical in every business – small or large. At CitrusStudio, we provide you with a scalable Voice over IP solution to help take your business to the new heights. Our business VoIP services operate over a high-speed Internet connection that is delivered via our owned and operated network. With an array of features such as voice mobility and web portal management, your business will be more productive and efficient with our dependable and cost-effective technology.
Conventional Landlines Vs Cloud Phones
Expensive on-site hardware
Complex implementations
Some contracts have early termination fees
Additional fees required for service and hardware upgrades
Additional fees required for premium technical support
Maintenance requires trained IT technicians
Lengthy request process to make service changes
No on-site hardware needed, ever
Quick, simple and free implementations
No monthly contracts needed
Free upgrades to new functionality
Free 24/7 customer support
Manage the system from any smart device
Add or repurpose lines at will
Business VoIP Phone Service By CitrusStudio
We are here to help maximize the productivity of your business with our cloud-based communication solution. At CitrusStudio, we provide businesses with a scalable and flexible unified communication system at highly competitive prices. Here are some benefits you get when you switch to our VoIP solutions in Mississauga:
Increased IT efficiency.
Improved business continuity.
Virtual collaboration options.
Improved accessibility for your customers.
Scalability — system grows as you grow.
Enhanced accessibility for your customers.
Curtail toll-calling and long-distance bills when calling between offices.
IP Trunking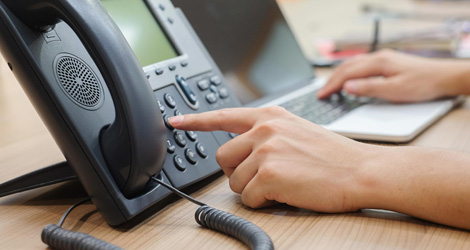 To gain a competitive edge, businesses are showing inclination towards phone systems with IP-based solutions. With IP Trunking, you can significantly improve the ROI of your business, prolong the life of your existing PBX equipment, and save a lot of money on networking expenses. IP Trunking optimized bandwidth and provide improved functionality for your business clients and employees.
Why Choose CitrusStudio As Your Business VoIP Provider?
At CitrusStudio, we offer cutting-edge infrastructure and strong partnerships with state-of-the-art solutions. We also provide our clients with customer service and tech support 24/7 to improve the functionality and productivity of your business.