All the companies that are dependent on the websites or any e-commerce platform for their business undergo a lot of changes every year. Digital marketing is one such technology that can easily help to attract more customers to your website. But the major challenge that you will be facing is keeping up with the latest tools and techniques that are introduced. The strategies in the digital marketing field change extremely quickly. Well, if you are not in regular touch with these plans, we will provide you with assistance. Below are some of the technologies mentioned that are surely going to help you out with digital marketing.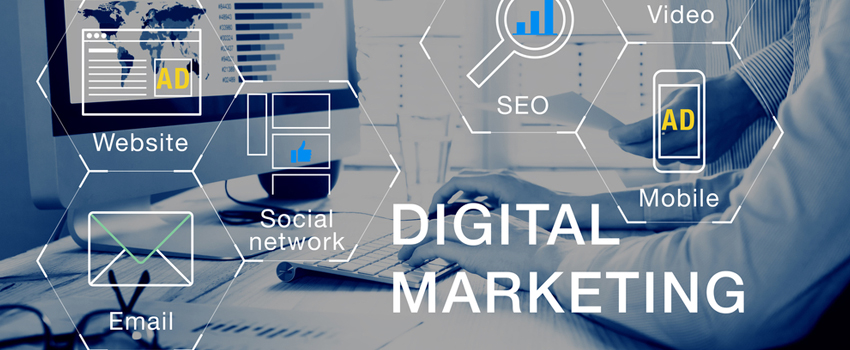 Keep An Eye For Diversification Opportunities
It is not possible to cover every distribution channel for businesses, especially with the marketing budget that they have. That is why we recommend you to attentively choose the channel s that have higher chances to bring a vast customer base for your website. This is to make sure that you get enough returns for the initial investment that was made for the marketing. In order to select the diversification channels properly, you need first to get to know about the audience you are targeting. According to the results, choose the most appropriate channel to spread the word about your business. The process is surely going to help you to get the worth of your money.
Do Not Hesitate To Use The Paid Social
It is known that more than eight percent of digital marketers use different social media platforms to display their adds. But all of this will come at a cost. If you wish to advertise your product or services on a popular platform, you will have to pay for the same. But trust us, this process is going to bring great revenues back for your business. The option for paid ads is available on a huge number of platforms. You can choose the advertisement place according to the type of audience you are targeting. The paid promotion of your brand will assist you in getting the required visibility. If you wish to get the best results for your digital marketing strategies, you will have to embrace the paid social.
Keep Optimizing the User Experience
The best step to achieve success in the online market is to be able to understand the customer's requirements and demands. No matter what content you are displaying on your website, it will never attract the customers until you provide an amazing user experience. This is the reason that you need to constantly update the user experience for the betterment of your own business. Do not forget to optimize and test the same as well as constantly. Optimizing the user experience will include reducing the site loading speed, making navigation easier, working on content available for different devices. The more you improve the user experience, the closer you will be to your market goals. Also, take regular feedback in order to know that everything is working perfectly fine.