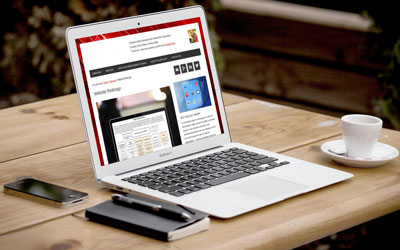 It's better to not to have any website than to have a poor website. Yes, in today's competitive world, if your website cannot stand out in a crowd, it is simply useless. You should consider redesigning your website in order to impress search engines and your audience. Website redesign doesn't mean that you have to change your website completely. Change in a few elements here and there can make a great difference.
Here are some quick pointers to determine if you really need to revamp your site.
Looks Outdated

Remember, your business website just has 4 seconds to make a great impression on the visitors. If the site looks old and obsolete, there are high chances that the user will just switch to other site. It will do no good for the business.

Lacks a User-Friendly Design

In order to succeed online, it is must to deliver excellent user-experience to your visitors. Website should have a user-friendly design so that visitors stay for longer, and even share it with their friends to bring more business.

Improper Navigation & Menu Bar

When visitors visit a site, they want to explore it. And this can be possible when the navigation and menu bar is clean and clear. Lack of proper navigation can badly affect the image of your brand.

Lack of Mobile-Friendly Design

These days, people prefer to browse websites through their smartphones. So, it is a must to create a mobile-friendly design. A design that delivers excellent user experience regardless of the screen size.

No Quality Content

Fresh and relevant content is not only important for search engines, but also for your users. Hook the users to the website with the latest news and upcoming events. Make sure the content is well-organized with relevant images so that the visitors can enjoy reading it.

Takes Lot of Time to Load

Today, everyone is in a hurry. So, if your website takes it too long to load, then it can be injurious to your business growth. Visitors like speed and you should serve what they like. Eliminate all the heavy elements from the site so it loads quickly.

Images are Not Optimized

Big size images can distract your users and degrade a website's performance. Make sure all the images are properly cropped to the right size. Also, compress them to save you the bandwidth and users time.
Are you ready to redesign your website?
A website is the face of your business. So, make sure it leaves a lasting impression on your users. At CitrusStudio, our professional web designers and developers in Mississauga. We create stunning web solutions at affordable prices.